Eurofleets+ Blue Skills Workshops
Management  workshop
Tallinn, Estonia, 29th November – 1st December 2022
Due to circumstances beyond our control the Eurofleets+ Management workshop has been postponed to 29th November – 1st December 2022.  All submitted applications remain valid and we continue to take applications.  
This Research Infrastructure (RI) workshop will be delivered to marine science-related staff by a pool of highly experienced RV managers from Eurofleets+ partner institutes and will aim to provide the skills and competencies required to successfully manage research vessel infrastructure and fulfill the logistical requirements of scientific operators. Workshops will also be partially broadcast live as webinars which will widen the scope of the training for greater impact globally. A session will be devoted to the installation and use of the Eurofleets data management suite (EARS, Eurofleets Automatic Reporting System).
Workshop overview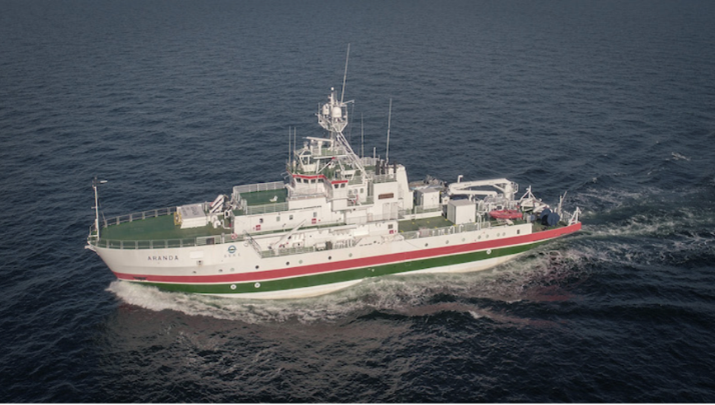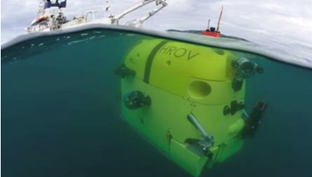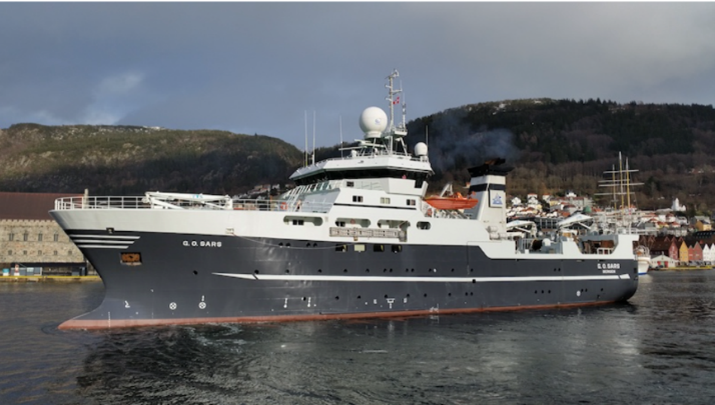 This workshop is organized within the scope of the EurofleetsPlus training program and will be held at Tallinn University of Technology.
The workshop will have a duration of 2.5 days (29th November – 1st December 2022) and is offered to Marine Scientists and Marine science related staff that want to improve their knowledge on the different aspects related to the management of a Marine Research Infrastructure.
Workshops elements include
EU Research Vessels Management – (funding, scheduling, crew and technicians, DIP clearance, IMO regulations, STCW 95, Ship safety and security) including examples from EU RVs operators;
Cruise Planning – Cruise leader and RI manager/operator duties, Cruise planning, Post cruise
Marine Research Infrastructures Management – RI's onboard, RI team operators, mob & demob;
Shipboard Data Management and Data Access – Shipboard data management, data transfer, database (EVIOR, EMODnet, SeaDataNet), the Eurofleets EARS data management suite;
Marine Infrastructures Networks – EurOcean, ERVO, IRSO, EuroArgo, EUFAR…
EU Marine Research Infrastructures foresight – the Eurofleets experience, the Eurofleets Research Infrastructures proposal.
Lecturers
Per Nieuwejaar, Institute of Marine Research (IMR), Norway
Erica Koning, Netherlands Institute for the Sea (NIOZ-NMF), Netherlands
Bernadette Ni Chonghaile, Marine Institute, Ireland
Urmas Lips, Tallinn University of Technology, Estonia
Juha Flinkman / Panu Hänninen, Finnish Environment Institute, Marine Center, Finland
Dick Schaap, MARIS, Netherland
Susana Diez, Marine Technology Unit (UTM) – Spanish National research Council, Spain
Sandra Oliveira Sá, EurOcean, Portugal
Aodhan Fitzgerald, Marine Institute, Ireland
Giuseppe magnifico, National Research Council, Italy
A minimum of 10 up to a maximum of 30 (in-person) positions are available. The selection of successful participants will be based on the information provided in the application form.
At the end of the workshop, a certificate of completion will be delivered to all the participants. This document will include information about the workshop's topics and the number of hours dedicated.
Costs and travel grants
Please note that the workshop is funded through EUROFLEETS+, but the participants must pay for their own travel expenses. . A minimum refund of €160 will be made available to successful applicants. The support will be given on submission of proof of expenditure by each individual.
Application
Online application forms are available to access at
https://www.eurofleets.eu/applications/
(You will need to register/login to complete the application process)
Applications must be received by 17th of October 2022
Successful applicants will be notified by end of October, 2022
Diversity will be considered as part of the application evaluation.
Women and people from less equipped countries are encouraged to participate.
Venue
Venue: Tallinn University of Technology, Innovation centre MEKTORY (Raja 15, 12616 Tallinn), room "Innovation Hub".
Contacts
Course responsible: Urmas Lips – urmas.lips@taltech.ee