Date/Time
11/06/2019 - 13/06/2019
Location
HAMBURG
University of Hamburg will be the venue for the  21st ERVO Annual Meeting
The European Research Vessels Operators´ Group 
HAMBURG: 11-13 June 2019 
ABOUT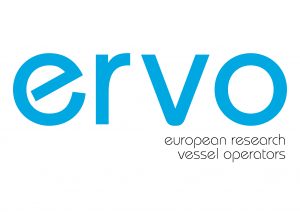 ERVO meetings address common issues/problems that affect research vessel operators for the purpose of identifying solutions for improving services to the scientific community and developing best practice in the operation of Research Vessels. Members present their National Reports on activities, including any future plans for acquisitions/upgrades.
Presentations on new vessel builds are invited and a number of special topics are discussed at each meeting.
The ERVO Meetings provide an opportunity for RV Managers to exchange information on their national fleets, highlighting trends in the requirements for sea-going vessels and new technological developments for R.V. operations.

ERVO 2019 Agenda Final (151 KiB)