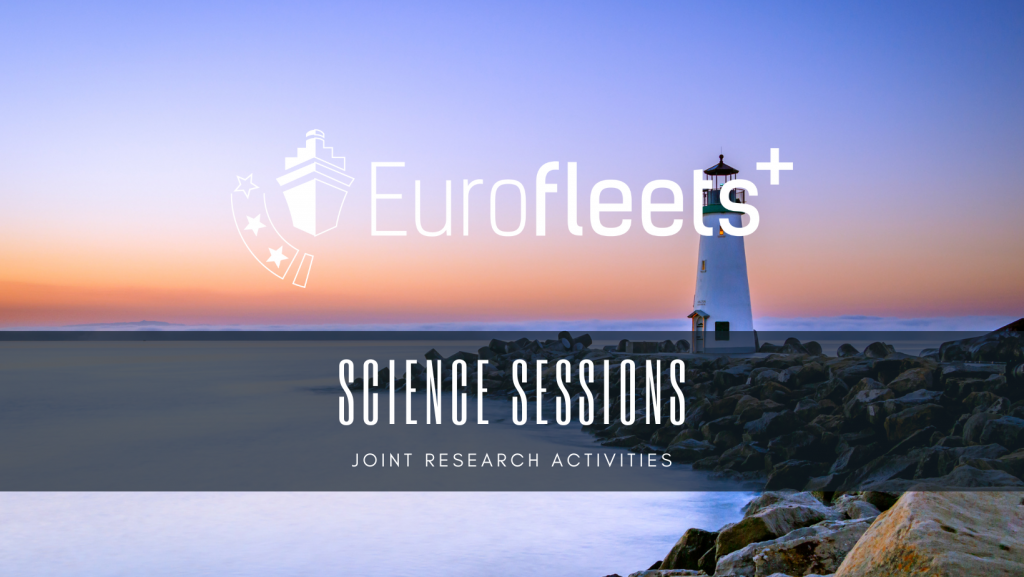 To meet the expected challenges of research vessels, Eurofleets+ project is undertaking Joint Research Activities (JRA) with key industry partners. These JRAs focus on three topics of interest to marine science and marine exploration in general, with all three focusing directly on equipment and software used in research but also in other marine fields.
Eurofleets+ recently held the first of its "Science Sessions" during the 23rd European Research Vessel Operators (ERVO) Annual meeting, highlighting the innovative product solutions being developed by the project Joint Research Actions.  In collaboration with Work Package 7 Industry Platform, the a one-hour "Science Session" took place on day two of the ERVO meeting and was moderated by Colm Mulcahy, CEO of Voyager IP (Eurofleets+ beneficiary) and chair of the Eurofleets+ Industry Platform. 
A number of the project initiatives being developed by the project have now reached a design, implementation or deployment phase and were presented to the wider ERVO group as key stakeholders and for feedback.
Presentations included:
Eurofleets Automatic Reporting System (EARS) Eurofleets+ Data Management System
Optimizing solutions for telepresence and real-time data transfer.
EFs+ Portable Electric Deep Sea Winch Design.
Dual Mode Handling System (DMHS) designed by SEAONICS
The presentations include live polls and question and answers after each presentation, with the audience reaching 55 attendees during the session. The presentations are available at the ERVO website here:  https://www.ervo-group.eu/np4/np4/np4/46.html