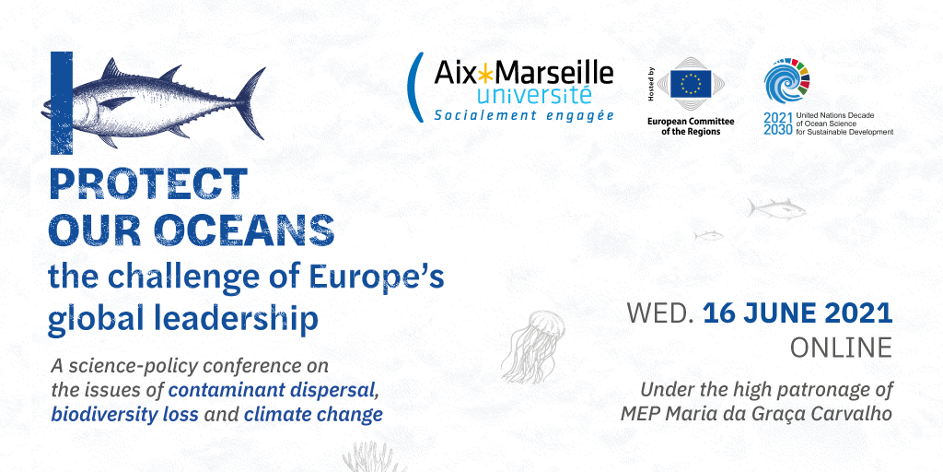 Eurofleets RI – an alliance of organizations and research vessels to strengthen integrated and sustained observations in the ocean and support innovative new technology validation to further advance observing competencies was presented by our project Coordinator, Aodhán Fitzgerald, at the AMU conference "Protecting our oceans, the challenge of European leadership in the world".
The online conference, organised on 16 June by the AMU Representative Office in Brussels, brought together some twenty internationally renowned scientists in dialogue with representatives of the European Commission, UNESCO and civil society organisations. 
See the presentation below.
Nearly 350 interested parties followed the presentations and exchanges on two major topics: the fight against the disruption of marine ecosystems caused by climate change and the challenge of dispersing marine pollutants and contaminants. These are two areas in which the excellence of Aix-Marseille's oceanographic research is making a contribution of global significance. The event, focused on the interactions between marine sciences, public policies and society, was in line with the World Oceans Day 2021 as well as the United Nations Decade of Ocean Sciences for Sustainable Development 2021-2030.