Joseph Sebastian is a young scientist from India, undertaking a MSc in Geomatics at Hafencity University in Hamburg, that successfully applied to the NF-POGO Open Call for Shipboard Training Fellowship 2021.

Thanks to the fruitful collaboration between Eurofleets+, POGO and the Nippon Foundation via the Ocean Training Partnership (OTP), Joseph is joining a shipboard training on board the Danish RV DANA, during the periodic BITS cruise.
Organised by the National Institute of Aquatic Resources (DTU-Aqua), the DANA BITS voyage covers the central Baltic Sea and constitutes the Danish contribution to the "Baltic International Trawl Survey" (BITS). In this cruise, deep-stratified demersal trawls for fish stocks are paired with hydrographic and physico-chemical (temperature, salinity and oxygen content) measurements.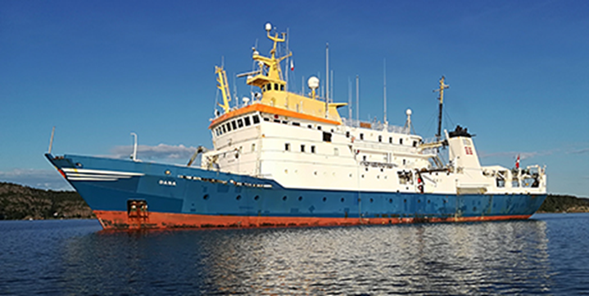 DTU AQUA contributes to the Eurofleets+ Marine Internship Programme, which offers seagoing placements for students of marine related sciences and technologies onboard, using spare berths offered by Eurofleets+ partner. This activity will provide a great opportunity to gain offshore experience, develop new skills and learn on the job with established research scientists and research leaders.
Joseph embarked on board RV DANA in Copenhagen the 2nd of November and will disembark the 17th November.
The training provided by the DTU Host Supervisors Marie Storr-Paulsen, Hans Jakob Olesen and the scientific staff onboard will focus on fishing, acoustics, hydrography sampling (CTD), pelagic trawling for plankton, and sampling analysis.
Joseph is expected to participate in the workup of fishing catches as any other scientific person onboard.
More information about this campaign here
Eurofleets+, POGO and the Nippon Foundation wish a successful and fruitful cruise to Joseph!