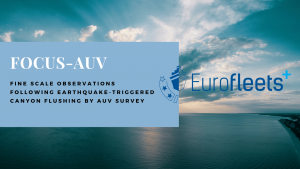 The FOCUS AUV Cruise took place in October on board the NIWA RV Tangaroa with the University of Gothenburg Hugin AUV over 29 days.
The AUV was used to survey the Kaikōura canyon, off the east coast of the South Islandin New Zealand, to measure the ecological and sedimentological impact and recovery following the 2016 Kaikōura Earthquake.
Voyage leader and NIWA marine geologist Dr Joshu Mountjoy says this is the first time such a sophisticated piece of technology has operated in New Zealand waters and information collected will lead to new understanding relevant to many of the world's continental margins.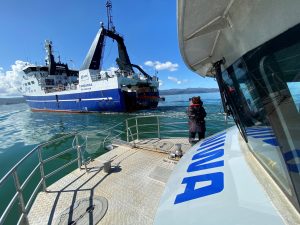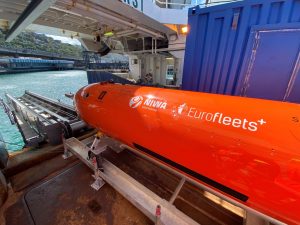 Following the earthquake in 2016 two NIWA surveys discovered large areas of the Kaikōura Canyon had drastically changed. An enormous amount of mud and sediment – estimated to be about 850 million metric tonnes –  was shaken off the canyon rim and then flowed down into the canyon channel causing a powerful "flushing" of sediment out to the deep ocean.
The principle aim of the cruise and use of the AUV was to understand the physical process that has removed such a huge amount of sediment and rock from the canyon.
This flushing immediately turned the canyon from a biodiversity hotspot full of dense populations of large invertebrates and abundant fish species into a barren, almost uninhabited landscape.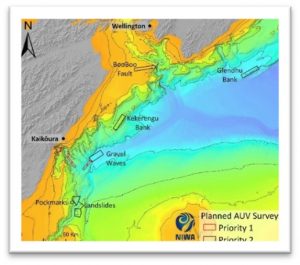 A total of 14 dives were completed out of 17 planned dives. The survey areas had to be modified to allow for weather conditions, however the final overall operations and survey coverage are considered highly successful.
Please check out the cruise video here